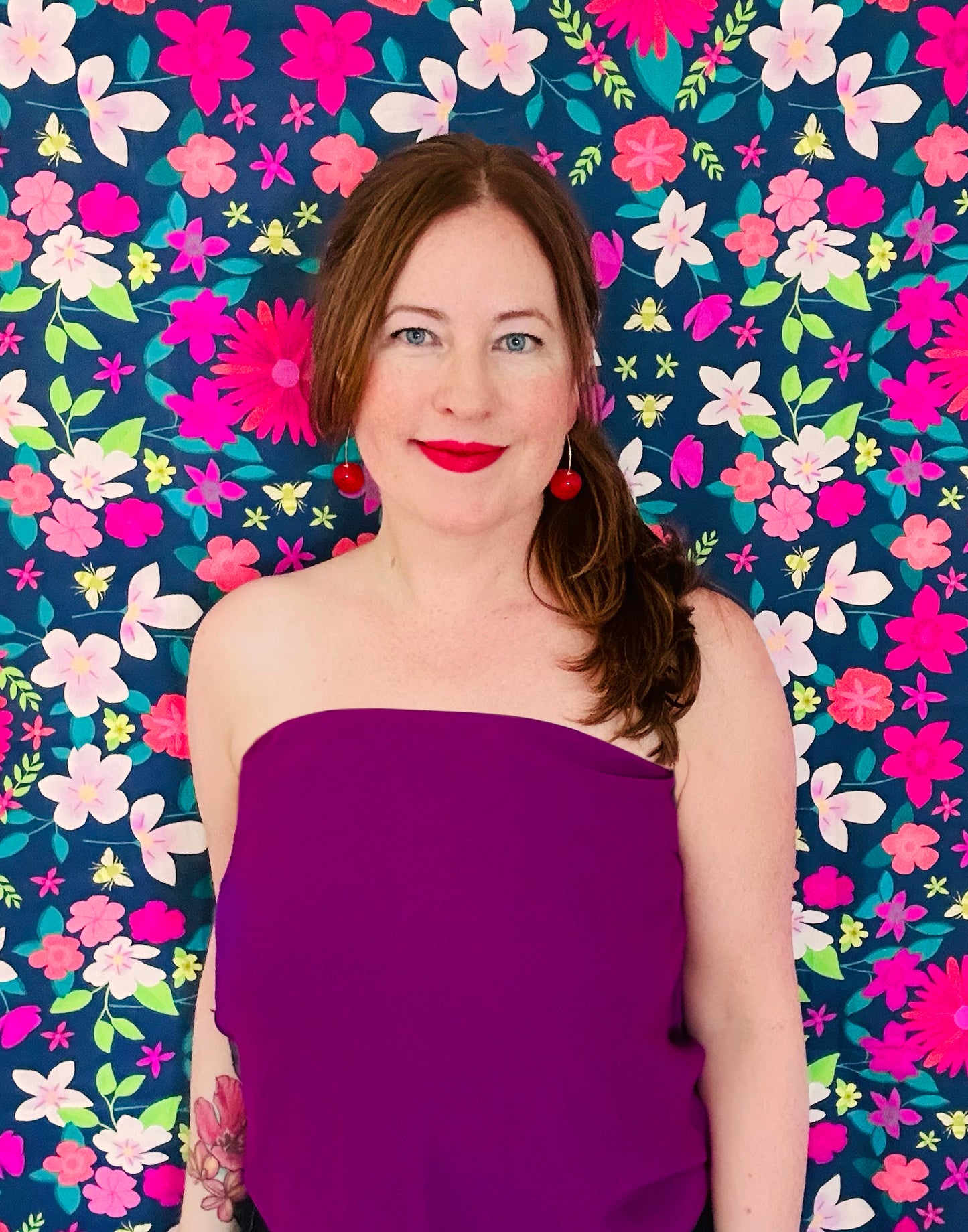 my story
Hello, I'm Jennifer and I am passionate about colour. Being bold with colour in my art, home and wardrobe is a necessary expression for me. My mission is to create vibrant art and design that is uplifting and makes you feel good. I believe there are no limitations to the use of colour in design but even selective little pops of colour can enliven our homes. 

I have had a rewarding career as an art director, illustrator and designer in the fields of editorial, publishing, advertising and product design, working with some great clients including LA Times, Delta Airlines, The United Way, The Royal Bank of Canada, Zoomer magazine, Orca Book Publishers, Food Illustrated UK, Façon magazine Australia, Mudpuppy/Galison, Klutz Publishing, Enigma magazine and Running Press.

In 2007, I launched a line of fabric gift wrap called Furochic, inspired by the Japanese furoshiki cloth and I wrote a book called Wrapagami, the Art of Fabric Gift Wrap, published by St. Martin's Griffin/Macmillan, NYC. Although I received positive press, the market wasn't quite ready for this "gift wrapping revolution" (Chatelaine magazine) in North America. I am now relaunching these reusable wraps, printed with my original illustrations. Some of my customers from 15 years ago are still using my wraps which is exactly as they were intended, to never be thrown out! 

My long-standing passion for textiles, pattern design and home décor has led me to apply my designs to wallpaper and fabric as well. 

I was born in Toronto and grew up in Europe which has greatly influenced my art and design. I currently create in my sunroom studio in Victoria, on Vancouver Island and am inspired by my children who are on their own artistic and musical journeys.
Photos by carlaungerphotography.com
For wholesale and custom orders, collaboration and licensing enquiries, please contact Jennifer at info@jenniferplayford.com